Are you up to date with the details of the proposed building of a massive football stadium and additional indoor facilities on Maidenhead's beautiful, green belt Braywick Sports Park?
(circa 8.5 acres, 30% of whole of Braywick Park)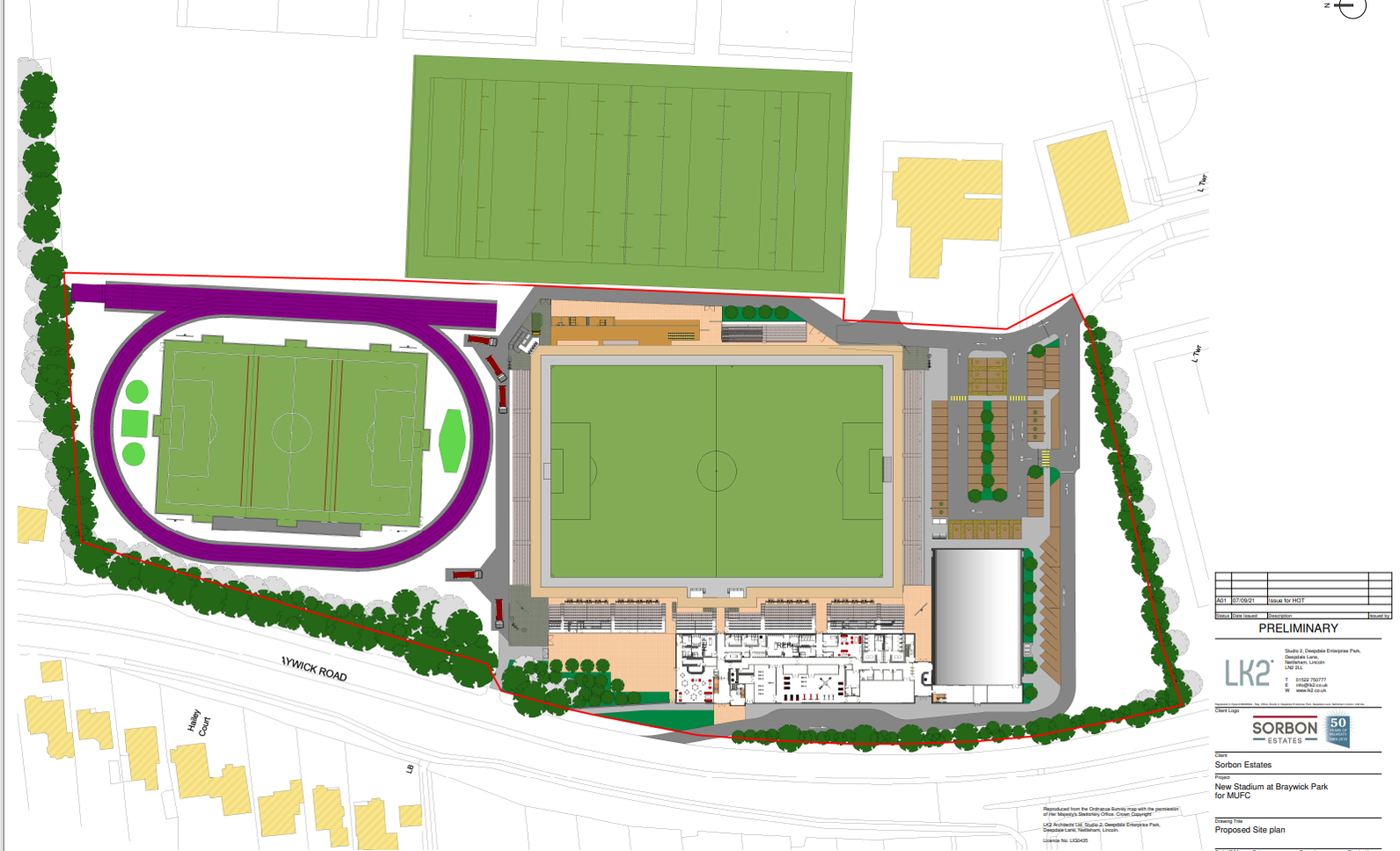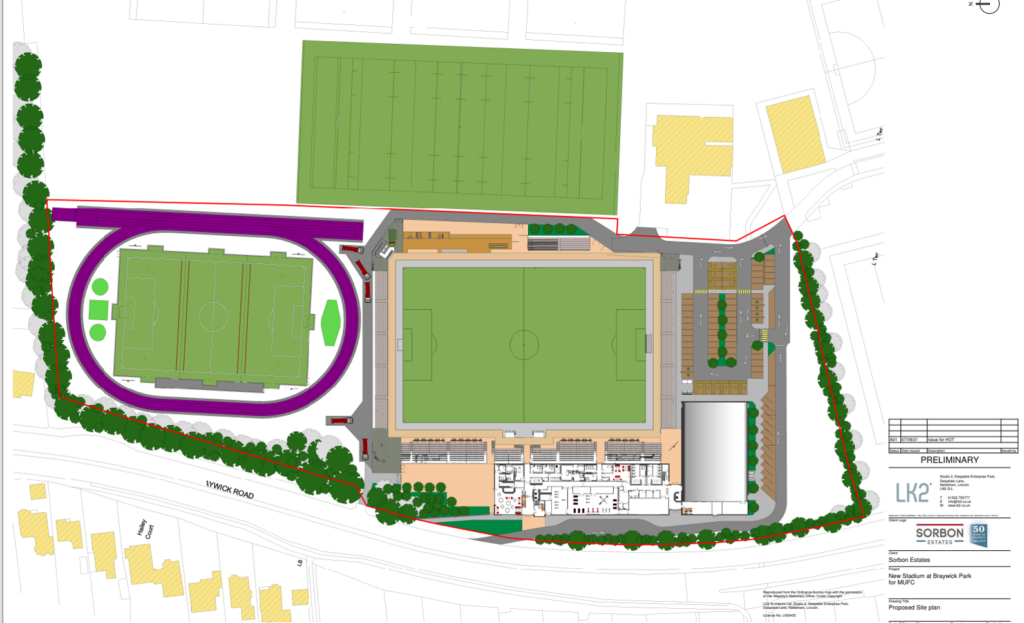 In summary this development proposes:
The selling of green belt, community sports space on a 999 year leasehold basis.
The building of a 5,000 seater stadium with the potential to expand further.
The building of additional indoor sports hall, 150 car parking spaces, 10 coach parking spaces plus offices and additional indoor facilities and bar.
Loss of the London 2012 gym and children's play area.
Over 22 football matches each season (Aug to May) with up to 5,000 supporters plus associated stewards and police.
Potential for additional football activities at the Park throughout the week.
Contradicting both the Borough Plan and the RBWM Playing Pitch Strategy & Action Plan
Massive increase in traffic and noise.
Maidenhead RFC has built up our 600+ strong youth section with hard work from an army of volunteers over 50 years.
The proposed development results in the irreplaceable loss of designated grass rugby pitches enjoyed by over 160 young children who enjoy the health and mental wellbeing of outdoor, organised sport.
This includes: the following squads: 30 x U6 boys and girls, 33 x U7 boys and girls, 55 x U8 boys and girls, 10 x U12 girls, 15 x U12 girls, 25 x U16 girls and the numbers are growing.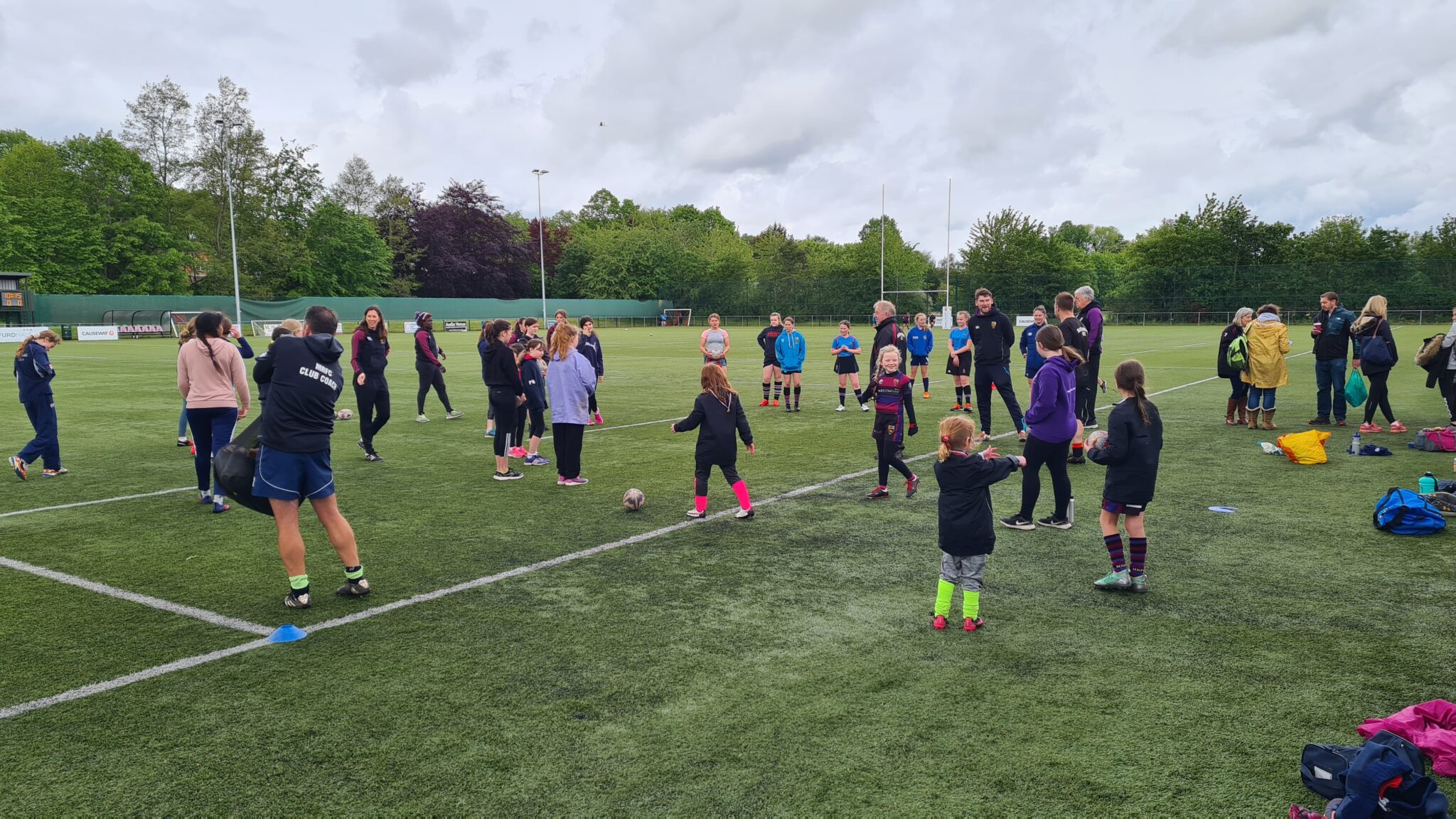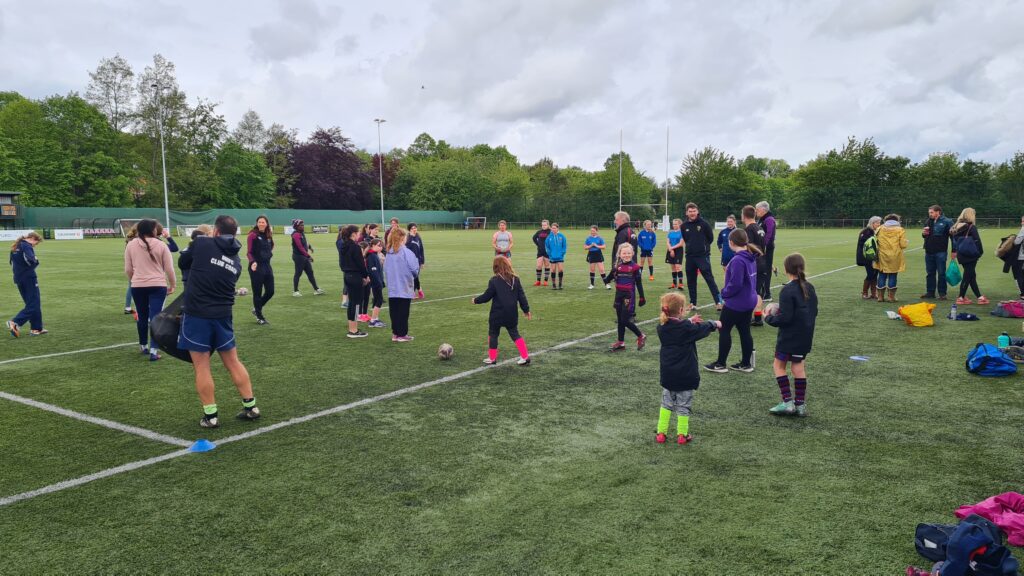 Don't take away our pitches – Maidenhead RFC girls pre season taster session
Maidenhead RFC provides invaluable facilities and support to children across the borough, ensuring that they can enjoy a sport that provides fresh air, exercise, discipline, skills, fun and, as importantly, social and wellbeing support and the opportunity to mature in a disciplined and fun environment.
In just the last 8 months, the club has successfully developed three brand new girl squads and is running new taster sessions over the summer supported by International players and coaches.  All these squads will lose their pitches.
In addition, Braywick Park is a unique, outdoor, community sports facility that is slowly losing its green belt open space to development.
Over the past few years Braywick Sports Park has approximately lost – 6.5 acres to the Leisure Centre, 2.5 acres to the school and now potentially an additional 9 acres to a football stadium, yet another indoor sports hall, 150 car parking spaces and 10 coach spaces.  That is circa 37% of open, green belt, community sports and leisure space in just one location.
Selling York Road for even more flats provides the football club with substantial finances to buy land and build a sports stadium complex that does not impact the community so badly.  In addition, where are these and other new Maidenhead residents going to be able to enjoy outdoor sports in such a perfect location if this project should go ahead?  There are alternative sites that surely must be considered by both the football club and the council.
We understand that the football club needs to improve its facilities and is a valuable asset to the town.  However, why should their need to achieve this so badly affect a community rugby club and an open space sports park that so many people in the borough enjoy on a daily basis.
To allow a well-funded, semi-professional sports team to replace designated, outdoor sports pitches, enjoyed by so many of Maidenhead's young people (and protected by both the adopted Borough Plan and the Borough's very own Playing Pitch Strategy) would have a devastating effect on the rugby club, its young members and the community as a whole.
There are also risks for the football club as should for any reason, financial or other circumstances, the football club not be able to viably utilise the stadium, it will then revert back to ownership of the council at nil consideration.  This would leave the football club with no assets or capital, something that is happening more regularly even at the top of the footballing ladder.
Surely a better solution would be to relocate to a venue where they have permanent freehold ownership while not decimating the hard work of a community rugby club and the impact that has on 100s of children's' enjoyment, physical and mental wellbeing and the community as a whole.
A few comments from our U16 girls
"For me personally, the club and the sport became a huge part of my life very quickly; what started out as a taster session at school at the end of the 2020/21 season, turned into a passion and great release for me ever since.
Rugby at Maidenhead has allowed me and the other girls who train together to find a new adoration and respect for the sport; it has allowed the U14s and U16s to play matches and gain experience we may not have otherwise had; it has allowed us to make friends for life.
It would mean a lot of kids may miss the opportunity to try something new, something that may enrich their lives for years to come, the opportunity to make those lifelong friends and to find a community that welcomes and cares for them."
—————————-
This proposal also directly contravenes Governmental and local planning policies.
The government's own National Planning Policy (2021) states that 'existing open space, sports and recreational buildings and land, including playing fields, should not be built on unless:'
an assessment has been undertaken which has clearly shown the open space, buildings or land to be surplus to requirements
the loss resulting from the proposed development would be replaced by equivalent or better provision in terms of quantity and quality in a suitable location
Neither of these provisions can be satisfied in support of this proposal.
The council's own RBWM Playing Pitch Strategy & Action Plan – APRIL 2016 specifically targets the protection of Braywick and particularly the rugby pitches at Braywick Sports Park:
'Pitches at Braywick Park must be protected in order to be able to continue to meet demand from Maidenhead RFU.'
'Existing quantity of rugby pitches to be protected, particularly at Braywick Park given development proposals which may include the loss of grass pitches.'
'To protect the existing supply of playing pitch facilities where it is needed for meeting current or future needs'.
Maidenhead RFC has had very positive response from many councillors, local residents and other campaigning groups for protection of open space and will be fighting this proposal every step of the way.
Please petition your local councillor and make sure that they are aware of the impact that this development will have on Maidenhead, it's young residents and those living close to the park.
For additional information please contact: Stephen Bough (Chairman Maidenhead RFC), Mobile: 07887 656 165 – [email protected]